The Livingston Economic Development Council (LEDC) is committed to helping businesses thrive in Livingston Parish. For those interested in locating or expanding in Livingston Parish, LEDC assists to showcase our many assets to give businesses a competitive advantage when looking to locate in the region.  We can help pinpoint the perfect site to fit your needs, providing demographic data, aerial site maps and other resources to support your research. LEDC will help to develop strategies and incorporate incentive packages to promote the area's positive business climate and attractive quality of life while encouraging existing business to expand to help create new jobs and long-term investment.
Having worked with businesses large and small across the parish for years, LEDC has an extensive network of contacts and knowledge of the services available in each of our communities.  LEDC maintains an up-to-date listing of available industrial sites and provides direction on utilizing vacant buildings in the area as well as programs available to rehabilitate those sites. LEDC works as a conduit to help small business navigate through their development by collaborating with the Small Business Development Center, reviewing available incentive programs within the state, networking opportunities and more. LEDC works specifically with entrepreneurs to tailor the services provided above to your particular vision, providing the demographic and workforce data, site and service information, and anything that will aid you in preparing your business plan and honing in on your target market.
LEDC provides a variety of quality services designed to assist current and prospective businesses including:
Site Location
Business Retention and Expansion
Business to Business Communication
Identification of Business Resources and Services
Location of available industrial facilities
Small Business Assistance
Entrepreneurial Assistance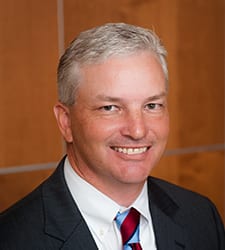 David Bennett, President
David Bennett is the President of the Livingston Economic Development Council. Prior to joining the LEDC, David was Assistant Director of the Business Expansion and Retention Group at Louisiana Economic Development (LED), where he worked with a diverse group of business executives to expand their operations in Louisiana. David also had the opportunity to work with Louisiana small businesses at LED through administration of successful and impactful programs such as the Economic Gardening Program and CEO Roundtables. David has over 13 years of experience managing small businesses in the private sector prior to his work in economic development.
Contact David: david@ledc.net (225) 686-3982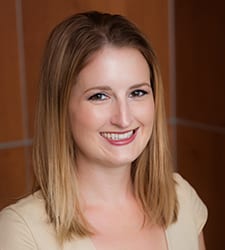 Abigail DePino, Vice President
Abigail DePino is the Vice President of the Livingston Economic Development Council . She has 10 years of experience working in Economic Development. She is a certified Economic Development Finance Professional through the National Development Council. Abigail is also a certified Economic Developer through the Louisiana Industrial Development Executives Association. Her previous experience includes 6 years at the State of Louisiana Economic Development Department as well as a degree in Economics from LSU.
Contact Abigail: Abigail@ledc.net (225) 686-3982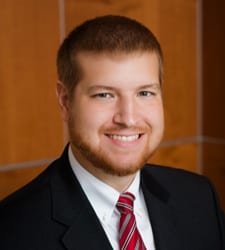 Josh Prejean, Chairman of the Board
A lifelong resident of Livingston Parish, Josh lives in Watson with his wife, Ashley, and their two daughters. They attend Live Oak United Methodist Church. Josh is a Vice President of Lending with Bank of Zachary. He has a Finance degree and a MBA from Southeastern Louisiana University and holds the Credit Risk Certified credential from the Risk Management Association. He is also a graduate of Leadership Livingston Parish. Josh has been a board member at the Livingston Economic Development Council since 2014. In addition to volunteering with various community organizations, Josh enjoys spending time with family, duck hunting and coaching his daughter's T-Ball team.